Don't Leave Me Please Undertale WIP
Don't Leave Me Please Undertale WIP - 11-24-2016, 05:36 AM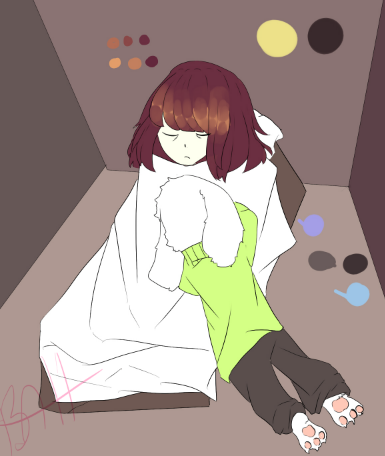 A simple drawing for my Dedication of Undertale
RE: Don't Leave Me Please Undertale WIP - 11-24-2016, 05:54 AM
Fixed the link for you.

Love the colors you used for this piece. Are those balloons on the floor? It's hard to tell what it is since they don't have much of a texture to them.
Keep me updated on this WIP.
RE: Don't Leave Me Please Undertale WIP - 12-18-2016, 11:29 AM
I am liking what is going on so far. The color pallet you have for the hair is really nice.
I did notice where the wall meets is off.
What program did you use? It looks like the pen tool from clipstudio or something.
Users browsing this thread: 1 Guest(s)